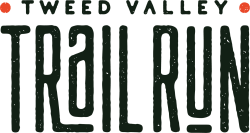 Entries Open
Friday 20th May 2022 at 17:00
Entries Close
Monday 26th September 2022
Entries so Far
216 Participants
Entry Fees
| | |
| --- | --- |
| 20k | £37 |
| 10k | £32 |
| 5k (over 16s) | £20 |
| 5k (11 - 16yrs) | £15 |
| Nightfall 10k only | £32 |
To enter you must first Log In or Register your Details with SiEntries.
Add the Nightfall 10k to any day runs for only £16!
A beautiful trail run, with a choice of daytime or night-time starts (or better, both). Friendly vibes, local food and drink, and a grand afterparty – there's no event like it!
Born from the same DNA as the Tunnel Trail Run, this is a new event from the award-winning events team at Hillside Outside. You'll run on beautiful riverside paths, through nature-filled woodlands, and up onto the hills with fabulous views of the Tweed Valley below, in all its autumn splendour. Unique to this event, we'll be creating a woodland tunnel of lights to keep the tradition of the Tunnel Run shining bright.
You can run in the daylight or into the autumnal evening darkness (with a headtorch!) – or both. So whether you're a night owl or an early bird, we've got you covered. Join us during the day (20km, 10km, 5km) or run into the sunset for the Nightfall 10km. Fancy a challenge? Why not do day and night. Just make sure you're back in time for the afterparty so we can hear all your twilight tales.
What you get:
Top quality, beautiful trail run event
Electronic chip timing – results print out as you finish
The best production and event management
Free bag drop
Qualified medical support
Fully waymarked course
Water / refreshment stop on route
Beautiful trail scenery
TVTR 2022 Medal
TVTR Afterparty (18+ only)
Organised by the Tweed Valley's leading event production team
Choose your route:
Day Runs: 5k, 10k & 20k – start approx. 11am
The trails will provide a top quality run, with a choice of four route lengths – 5k, 10k & 20k that set off in the daytime and a fourth race – the Nightfall 10k – that will take you into the tantalising twilight of the Tweed Valley. All routes will provide unrelenting autumn scenery, riverside trails, wildlife a-plenty and of course an arboreal avenue of light in the forest!
Nightfall 10k – start approx 6:30pm
The Nightfall 10k is one for night owls (and it might be hard not to miss their distinctive call on your run). Follow the throng of head torches on an exciting journey into the forest, into the fading light, through the dark woods and on to the light tunnel and finish!
You must bring a head torch – no running the Nightfall 10k without it.
Can I do a Day Run and the Nightfall 10k?
Yes, absolutely! You can choose to do any of the daytime routes in addition to the Nightfall 10k. To do this, when choosing a course, please select a daytime route. You'll then click "add entry", which will take you to a new page on which you can select the Nightfall 10k as an addition to your entry for only £16.
Ticket Options:
Advance postal registration
Registration in person
Option 1 – Advance postal registration
Advance postal registration is available for runners who enter before the cut off date, Sunday 14 Aug 2022 at midnight. Advance runner packs cannot be sent out for runners who register after this date. This is to allow your number board and timing chip to be prepared in advance.
You can choose to change your registration type until Sunday 14 August 2022.
(Please ensure that your address details on Si Entries are correct as these will be used to send out rider packs.)
Option 2 – Registration in person
Runners must register on Saturday 1 October 2022, at Haylodge Park, Peebles, EH45. You'll be issued with a registration time a few days before the event.
The event is organised by Hillside Outside, the Peebles-based events production team.

This event offers the option to purchase Booking Protect, so that participants may be able to get a refund if they are unable to attend due to unforeseen circumstances.
---
Event Location:
what3words: