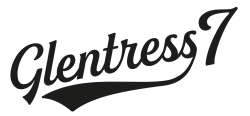 Entries Open
Friday 27th October 2023 at 17:00
Entries Close
Wednesday 21st August 2024
Entry Fees
| | |
| --- | --- |
| Solo (per person) | £65 |
| Pair (per team) | £110 |
| Trio (per team) | £150 |
To enter you must first Log In or Register your Details with SiEntries.
Glentress 7 is back!
"Had the best day! What a fantastic event - best endurance event ever!" 2022 participant
New course & new venue in the UCI World Champs event arena
Scotland's most popular summer MTB endurance event is returning for 2024 - but this time it's going to be a bit different!
Glentress has been undergoing massive redevelopment and as everyone knows, it very successfully hosted the UCI XC World Championships in August 2023. We're very pleased to be able to reproduce some of the World Champs buzz with the Glentress 7...
The race will have a new course, with new trails and the unique event village/pits/transition area will be based at the start/finish line of the UCI Cycling World Championships. The event's start and finish line will be pretty much exactly where Tom Pidcock battled the fastest XC riders in the world, so everyone can enjoy their own Glentress XC hero moment - lap after lap!
Alongside all the new stuff, the heart of the event remains exactly the same - great trail riding, a friendly atmosphere, smiles all round, an event that's enjoyable for a huge range of abilities, and of course as much pain and effort as you think appropriate! And cake.
Glentress 7 is a great day's riding and racing for everyone. The course features some nice climbs, fantastic singletrack, great descents and a whole lot of fun. You can go as hard, or easy, as you like. Ride solo or in teams of two or three – the most laps in seven hours wins.
The Seven hour race - how it works
The aim? To complete as many laps as you can in seven hours. Riders can do as many laps as they want (or can manage) in the time. With the track going right through the event village, there's ample opportunity to stretch out, rest and hydrate.
If you are riding in a team, you ride in relay – with only one team member on the course at any one time. All timing is via an electronic card which is worn by the team member on course. When a rider crosses the lap finish line their time is recorded, and then they pass the card onto the next team member and so on. You'll be given the chance to complete a final frantic lap – but will it be enough to win?
The transition/timing/team changeover area is in the event village. The course is marked out all the way round and there are marshals at all key positions. The changeover area is also known as the pits area. This is where you will store all your kit for the day. Feel free to invite friends and family to cheer you on.
What you get:
Seven hours of top singletrack riding
Electronic timing by SI systems
Free entry into the event village and pits area for your family & friends, the atmosphere is awesome
Feed stations on course
Event village with great food and drink
The best course medics and crew
On site tech support
This event is suitable for riders who are competent on blue and red grade trails. Any drop-offs are avoidable and technical sections are short and not too scary. More course info and stats will be released closer to the time.
Categories:
Solo
Female Under 30
Female 30-39
Female 40-49
Female 50-59
Female 60+
Male Under 30
Male 30-39
Male 40-49
Male 50-59
Male 60+
Pairs
Female Pair Under 80
Female Pair Over 80
Male Pair Under 80
Male Pair Over 80
Mixed Pair Under 80
Mixed Pair Over 80
Trios
Mixed Trio
Female Trio Under 120
Female Trio Over 120
Male Trio Under 120
Male Trio Over 120
If you don't feel that these categories are right for you, please get in touch.
Event FAQs can be found here.
Hillside Outside Terms & Conditions can be found here.
------------------
Booking Instructions
If you are making the booking for someone not registered with SiEntries, please select 'somebody not registered with SiEntries.' This will allow you to input their information manually. If you know they have used the system before, you can ask them for their SiEntries number, and select 'somebody already registered with SiEntries'. This will allow you to enter their number and this will auto-populate their information. Team names can be changed if you think of a cooler one down the line.
IMPORTANT - Refund Information
SiEntries work with XCover and all refund requests must go through them. XCover is available at the time of ticket purchase; we highly recommend you add this option. Purchasing XCover allows you to apply for a refund in case you are unable to attend due to unforeseen circumstances outside of your control. Please see the XCover terms and conditions to find out if you are eligible for a refund.
For XCover refund requests, you first need to activate your XCover Account. If this is your first time logging in to your XCover Account, you first need to find the confirmation email from XCover and click the link to set up your XCover Account. Make sure you check your spam folder if you can't find your confirmation email in your emails. Once you have set up your XCover Account, you can view your documents and start a claim.
Visit the XCover Help Centre if you have any questions. There are also instructions for how to contact the XCover support team.
View the Event Disclaimer / Terms and Conditions.
View the Event Cancellation / Refund Policy.
This event offers the option to purchase XCover, so that participants may be able to get a refund if they are unable to attend due to unforeseen circumstances.
---
what3words: