Info: New entries for this event closed on Wednesday 8th February 2023.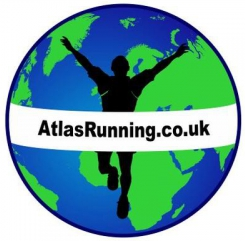 Entries Open
Friday 11th November 2022
Entries Close
Wednesday 8th February 2023
Entries so Far
63 Participants
Entry Fees
Entry Fee
£69.50

Includes booking fee
Contact
Race Director - Adrian Daye
Atlas Runnings Backyards are now in there 8th year , the oldest backyards apart from big dogs in Tennessee. It's an easy format, line up and run 4.167 miles inside 60 mins, line up and do it again.
If you don't finish inside the 60mins or you don't line up to start again you're out. The winner is the Last One Standing.
This is a perfect event to see how far you can run, you don't have to be fast you just need to keep lining up every hour.
So come and join us and run round this beautiful private Georgian Estate which dates back to 1767.
Location
Florida Manor Estate, 12-14 Florida Road, Killinchy, County Down. BT23 6 RU
Start time…. 12 noon
Finish… when it's over
Course record ….. 63 hours
Irish record…… 89 hours
Prizes…t-shirt and medal for everyone
100 mile club medal
150 mile club coin
200 mile club coin
Winner…. Atlas Running Gold Coin Trophy
Rules
All the usual rules for a Backyard event apply.
You have 1 hour to complete the lap. The race starts on the hour every hour. If you don't finish inside the hour you're out. Only fully finished laps count.
No pacers allowed, only those in the event can pace each other.
View the Event Disclaimer / Terms and Conditions.
View the Event Cancellation / Refund Policy.
---
what3words: