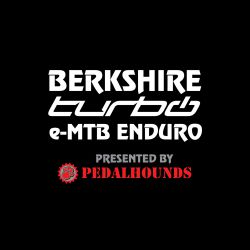 Entries Open
Saturday 16th April 2022 at 09:00
Entries Close
Tuesday 24th May 2022
To enter you must first Log In or Register your Details with SiEntries.
The race format will suit anyone with a hard tail or full suspension e-bike and enough stamina for a good day's riding. Whilst the top riders enter to win, it's more about getting out on your bike in a stunning location, having a go and enjoying the friendly banter.
The Race Format:
Stages can be ridden in any order in a mash-up style
4 or 5 timed stages
Maximum of 5 runs per stage, stages can be ridden in any order
Best 2 times per stage count towards riders result
2 runs per stage compulsory, up to 3 additional runs per stage optional
Transitions between stages are not timed
Prizes will be awarded to the top 3 riders in each category
Series prizes will be awarded to the top 3 points scorers in each category. All 4 round results will count towards overall series result.
Entries limited to 260 riders
Timing chips are supplied for the race and collected at race registration.
Pedalhounds are sticking to the true ethos of enduro – there will be no practice before the racing starts, the stages will be available for inspection on foot the day before the event between 1 - 3pm and on the morning of the event between 7.30 - 10am giving everyone a level playing field.
These events will be run on private land and fully insured for Restricted & Open e-bike racing.
Camping
Limited camping will be available on Saturday night at some venues
Camping is £5 per person. Under 10's are free
Camping must be pre-booked via the entry page
Campers must take all their rubbish home (do not put in Race HQ or Catering litter bins)
TO ENSURE THE PERSON YOU ARE ENTERING IS INCLUDED IN THE SERIES POINTS
If you are entering anyone else in this event ask them for their SiEntries ID (not the same as their SI-Card number). If they have not registered, please ask them to do so by visiting www.sientries.co.uk. Once you have their SiEntries ID, surname and postcode, you will be able to enter them without needing to type in any of their personal details. This will mean that their results at events in this series can be linked together and they can receive an overall series placing.
Remember: Points will only be added to riders registered on SiEntries – mates don't let mates miss out on points!
e-Bike Categories
Restricted Category: Must comply to UK EPAC Law, have a maximum output of 250watts and maximum speed 15.5mph. The bikes must be pedal assisted and not have a throttle or rear wheel motor. We rely on Riders Integrity to adhere to these rules.
Open Category: Can be derestricted, maximum output of 250watts. The bikes must be pedal assisted and not have a throttle or rear wheel motor.
Restricted e-Bike Male: 14-29
Restricted e-Bike Male: 30-39
Restricted e-Bike Male: 40-49
Restricted e-Bike Male: 50-59
Restricted e-Bike Male: 60+
Restricted e-Bike Women: 16+
Open e-Bike Male: 14-29
Open e-Bike Male: 30-39
Open e-Bike Male: 40-49
Open e-Bike Male: 50-59
Open e-Bike Male: 60+
Open e-Bike Women: 16+
--------------
If you have your own SPORTident Active Timing Card (SIAC), enter the number during the entry process to receive a discount of £3.60 from the entry price of each round. You can purchase a SIAC from the SPORTident UK website here, or here to personalise the colour and number. Remember to bring it with you to the event!
--------------
Entering an under-18 rider
The parent/guardian needs to register and be logged in as themselves. When making the entry either select the under-18 from the Person to Enter drop-down box if you have previously made an entry for them, otherwise select 'Somebody already registered with SiEntries' or 'Somebody not registered with SiEntries' as applicable. See Help.
---
Event Location:
what3words: