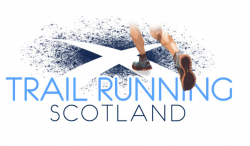 Entries Open
Thursday 16th November 2023 at 17:00
Entries Close
Friday 22nd March 2024 at 17:00
Entry Fees
Entry Fee
£90.00

This course is ideally paired with Strength and Mobility for Runners the day after to make a perfect training weekend. Book onto both days and receive a 10% discount off both days
Contact
Event Organiser - Ian Stewart
To enter you must first Log In or Register your Details with SiEntries.
Navigation is an essential skill for anyone heading away from the security of roads and parks. It is the fundamental skill needed to break the barrier that limits us to familiar trails and opens up a world of exploring new possibilities.
As a runner we want to navigate differently to hill-walkers. We can show you simple techniques that keep your navigation fast and fluid, keeping you on track without having to stop as well as knowing what to do when we get lost!
We will start with fundamental good habits of map setting and direction finding and use these to help us to navigate around a variety of trails. As we go we will add to this with recognising different features on the ground and map along with ways to measure distance.
Compass skills start simple, to check the direction of our trails and help us to find where we are. This builds to using a compass to go cross-country, away from the trail.
We will also look at route planning skills and resources, so we set off running knowing how far it is, how much climbing is involved and how long it will take us.
View the Event Disclaimer / Terms and Conditions.
View the Event Cancellation / Refund Policy.
This event offers the option to purchase XCover, so that participants may be able to get a refund if they are unable to attend due to unforeseen circumstances.
Other Trail Running Scotland events this weekend
---
Event Location:
Bonaly Scout Centre, 71 Bonaly Rd, Edinburgh, Edinburgh, EH13 0BP
what3words: