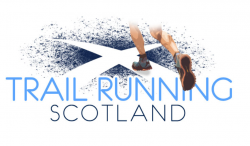 Entries Open
Thursday 16th November 2023 at 17:00
Entries Close
Thursday 16th May 2024 at 17:00
Contact
Event Organiser - Ian Stewart
To enter you must first Log In or Register your Details with SiEntries.
Whether you are preparing for one of the many UK Skyrunning races, or just wanting to take your mountain adventures to a new level this is the course for you.
Skyrunning is a fusion of mountain running, both on and off trails, with easy mountaineering and scrambling, so to get started we need to be good at both, with all the skills and equipment needed to travel through the mountains as runners, as well as solid movement skills over broken rock and easy climbing terrain. Route finding skills on steep ground and knowing how to plan a route are also essential.
At Trail Running Scotland we have the perfect combination of experience to help introduce you to this extreme challenge. As mountain runners who have competed in a wide variety of events, including the Glencoe Skyline and Ring of Steall Skyrace we know all about the demands of these events.
We are also highly qualified and experienced Mountaineering and Climbing Instructors with the essential training and experience needed to help to improve your scrambling technique and enjoy a safe adventure.
You will be in a group of no more than 4, meaning that we can always manage your safety in exposed locations and give you an individualised expereince.
Based in Glencoe, the home of Scottish Skyrunning, we have easy access to the mountains and a huge variety of locations that we can use for our training.
This course includes two days of instruction and does not include accommodation or meals, allowing you the flexibility to choose your own.
View the Event Disclaimer / Terms and Conditions.
View the Event Cancellation / Refund Policy.
This event offers the option to purchase XCover, so that participants may be able to get a refund if they are unable to attend due to unforeseen circumstances.
---
Event Location:
Ballachulish, PH49 4HX
what3words: