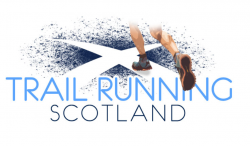 Entries Open
Friday 29th September 2023 at 11:00
Entries Close
Thursday 11th April 2024 at 17:00
Entries so Far
3 Participants
Contact
Event Organiser - Ian Stewart
To enter you must first Log In or Register your Details with SiEntries.
Led by 2021 event winner Ian Stewart, this weekend will equip you with all of the technical skills required for success at the Cape Wrath Ultra. As well as that it will be a great opportunity to meet other future Cape Wrath'ers to share your experiences and meet new training partners.
Over the weekend we will cover:
Navigation - Fundamental navigation skills are essential for efficient travel across the wild terrain on the route. We will build map and compass skills as well as looking at the best way to use gps technologies.
Running with poles - Many competitors choose to use poles for the first time at the event because of it's attritional nature. Learn how to get the most out of them when walking, running and descending.
Descending technique - There are 11,000 meters of climbing over the 8 days of the race, that means that there are also 11,000 meters of descent. Small improvements in downhill efficiency will therefore make a massive difference in your speed across the ground and the compound fatigue over the race.
Physical preparation - With such a massive task ahead it can be hard to know how to structure your training time. We will look at analysing the event to find your strengths and weaknesses and then how to plan your training on a yearly, monthly and weekly cycle.
Strength and conditioning - A practical session showing you how to build yourself into a robust runner, minimising your chances of injury over 8 brutal days in the highlands.
If you have an entry for the Cape Wrath Ultra, or are thinking of entering in the future this course will improve your chances of success. Also open to runners preparing for similar events.
Feedback from our last course: "I just completed the 2 day Cape Wrath Ultra Prep weekend and can't imagine having done without it. I'm 8 weeks out from the event and throughout the course, I've several key takeaways which I'll take into my final prep and into the race. Some tweaks to the technical stuff like descending and pole use, a great session putting some practical navigation work in on the hills, which massively allayed my biggest fear, and some very valuable practical kit and admin advice for making it through the 8 days! Consider this mandatory if you're running the CWU, regardless of your experience."
View the Event Disclaimer / Terms and Conditions.
View the Event Cancellation / Refund Policy.
This event offers the option to purchase XCover, so that participants may be able to get a refund if they are unable to attend due to unforeseen circumstances.
---
Event Location:
Badaguish Outdoor Centre, Glenmore,, Aviemore, PH22 1AD
what3words: