Info: New entries for this event closed on Thursday 23rd November 2023.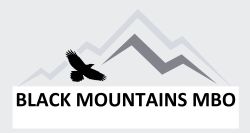 Entries Open
Sunday 27th August 2023
Entries Close
Thursday 23rd November 2023
Entries so Far
34 Entries
Entry Fees
Youth (under 21): £8
BMBO Full Member: £14
BMBO Day Rider or Non-Member: £16
Under 6 Days from the Event
Youth (under 21): £14
BMBO Full Member: £20
BMBO Day Rider or Non-Member: £22
Black Mountains MBO - Newchurch
We are heading back to the small village of Newchurch for this event, where we will kick off the 2024 Season & also feature the 2023 League Award Ceremony. The course will explore some wonderful Public Rights of Ways in & around the Wentwood. The event area preview map will be sent out to all those on the mailing list two weeks prior to the event
We are being hosted by the Farm Shop, who have a wide selection of hot/cold drinks, snacks & lunches available for you post ride. Please place your order before you start & it will be ready when you finish. A sample menu is available shortly.
Full details about Mountain Bike Orienteering including membership, rules, age classes and other events can be found on the BMBO website: www.bmbo.org.uk
To participate you will need the MapRun App on your Android or iPhone, or a Garmin Watch with the MapRunG App, or any GPS watch. The event ID will be sent out the day before the ride & the PIN code issued at the start. It's important not to enter the PIN code until you are ready to go as your time will start as as soon as you do so.
In the meantime please have a read of the MapRun website: www.maprunners.weebly.com
Registration: 09:30am to 10:15am
Starts: 09:45am – 10:30am
Time Limit: - 3 Hours
View the Event Disclaimer / Terms and Conditions.
View the Event Cancellation / Refund Policy.
---
Event Location:
The Farm Shop, Newchurch, NP16 6DD
what3words: