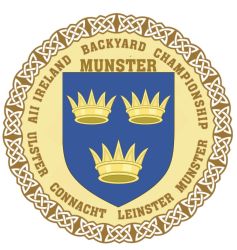 Entries Open
Friday 25th August 2023
Entries Close
Saturday 30th March 2024
Entries so Far
3 Participants
Contact
PJ Meehan and Tom Owens
To enter you must first Log In or Register your Details with SiEntries.
This is Munster's Backyard Ultra, part of the All Ireland Backyard Championship Series 2024.
Held in Grange, Tipperary, it is a form of ultramarathon race where competitors must consecutively run the distance of 4.167 miles in less than one hour. When each lap is completed, the remaining time within the hour is typically used to recover for the next hours race.
Fully marked course.
Local, friendly marshalls.
Start time: 12:00
Limited Entry to 100 competitors.
Limited camping available.
A horn will be sounded exactly on the hour and if you have failed to make the starting area before the horn is sounded for the next loop then you are disqualified from the events, no buts, nothing, you are out!
The last remaining to complete a lap of the course will be named the winner.
View the Event Disclaimer / Terms and Conditions.
View the Event Cancellation / Refund Policy.
---
Event Location:
Grange Village, County Tipperary
what3words: