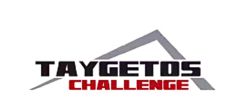 Bookings Open
Friday 28th April 2023 at 18:00
Bookings Close
Thursday 22nd February 2024
Booking Fees
Hotel B&B - Two Sharing (per person): £595
Hotel B&B - Single Occupancy (per person): £795
Optional 50% deposit with final 50% payment by 31st Jan (please note the deposit is non-refundable)
To book you must first Log In or Register your Details with SiEntries.
A FIVE-DAY trip to the Mani Peninsula to compete in the Taygetos Challenge Marathon, or the Taygetos 22km Mountain Trail, part of a weekend of trail running celebrations that take centre-stage in the little town of Kardamyli for the last weekend of March each year.
The Taygetus Marathon is a 40km mountain race with 2500m of ascent over some very technical terrain. The race takes place on Sunday 24th.
You will be running through olive groves, pine forests, following ancient donkey tracks and trails, and boulder-hopping along the vertiginous Vyros Gorge – rising to 850m above sea level into the foothills of the snow-capped Taygetus Mountains.
The race starts on the shores of the Messinian Sea, in the centre of the small town of Kardamyli.
We are providing: Five nights fantastic hotel accommodation in Kardamyli with breakfast included. Race entry fee, transfers from Athens and an OuterEdge guided run pre-raceday to get a feel for the mountains!
It's a 5-day adventure to the most incredible place in Greece with an amazing marathon thrown in for good measure. It's absolutely unique
View the Event Disclaimer / Terms and Conditions.
View the Event Cancellation / Refund Policy.
This event offers the option to purchase XCover, so that participants may be able to get a refund if they are unable to attend due to unforeseen circumstances.
---
what3words: