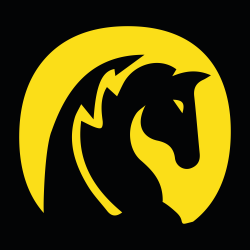 Entries Open
Wednesday 12th April 2023 at 09:00
Entries Close
Wednesday 8th May 2024
Contact
Event Organiser - Rhys Jenkins
To enter you must first Log In or Register your Details with SiEntries.
Wild thing. You make my heart sing. You make me run 200 miles across South Wales. Wild thing - The South Wales is returning in 2024.
THE SOUTH WALES 200 BY WILD HORSE:
We could tell you that this is the toughest challenge on the planet and we'd be absolute jerks. This 200 mile adventure is very much achievable with the right approach. We take great personal pride in going above and beyond to help each and every runner progress along the course.
All in all you have 120 hours (5 days) to complete a 200 mile trail run across South Wales. The longest it has taken someone to complete the course is 116 hours. The route has approx 30,000 feet of climbing. It's one life changing adventure across the trails and mountains of South Wales, along Offa's Dyke, traversing the Beacons Way before catching the Heart Of Wales Line on to the Wales Coast Path and finish line at Worm's Head.
For extra information about the course, you can access the South Wales 200 Route HERE.
The race is well supported with aid stations serving real food, sleep stations, skilled medical team, live tracking of runners, and classic finisher buckles as well as other glorious swag to take home.
For extra information you can view the 2023 version of the South Wales 200 runner's manual HERE.
Check out photos from the 2023 event HERE.
CUT OFF TIMES:
This is a non stop race, which means we will be bucking things up with a strict 120 hours to complete the race. Once the clock starts it does not stop until you reach the finish line. There will be 3 optional sleep stations along the course and all runners must make the 100 mile marker before the clock hits 55 hours. Otherwise it is game over.
CHECKPOINTS:
Checkpoints will be approximately every 25 miles and we do allow runners to have their own crew – although it is possible to run un-crewed and we will take extra special care of you.
Of course the checkpoints will include all the goodies you'd expect from a long race – warm food, warm drinks, cold food, cold drinks, medical attention, a morale boosting hug and the odd beer if that gets you moving forward again. Got a dietary requirement? No problem, just let us know and we will accommodate you.
DROP BAGS:
Drop bags are extremely important for this event and our personalised system will allow all runner to access their drop bag at each and every checkpoint. Meaning runners must pick and choose wisely as to what they will need for each section of the course. Don't worry, there are shops along the route (which you are allowed to use).
Drop bag limits / dimensions – 45 cm x 75.5 cm x 45cm; Volume: 132 litres. Plenty of space. Any bags larger than these dimensions will not be transported. Plastic boxes or suitcases will not be allowed. Each runner is entitled to one drop bag for the duration of the event, which will go to every checkpoint. Just to confirm you can only bring one drop bag with you to the event (which is different to previous years).
WAIT... IT'S A POINT TO POINT EVENT... HOW DO I GET HOME?
We appreciate Worm's Head isn't exactly in the middle of a city and the chances of grabbing an Uber are pretty slim. Don't you worry though, we've got you covered. The day before the event, we'll be offering a free shuttle bus service from Worm's Head (Finish Line) to Chepstow (Start Line) and anyone who sign's up is entitled to jump onboard for FREE, yes FREE!
What about your car though? Well, the folks at the National Trust have kindly offered to let our runners park in their car park. There is a small cost of £25.00 to park up for the duration of the event, which is a direct payment made to the National Trust on the day.
Meaning, when you burst (crawl) over the line, your car will be waiting for you to drive home (once you've rested for a bit and are in a fit state to drive).
YOU'RE TRAVELLING INTERNATIONALLY? HOW DO YOU GET TO WALES?
Well my friend, Wales is pretty accessible. We'd recommend searching for flights to either London, Bristol, Birmingham or Manchester. Chepstow, which is the location for the start of the event is well connected with a train station and plenty of hotel options. Worm's Head is a little trickier but there are public transport links heading to Swansea, which is well connected with a major train station and plenty of hotel options.
CAN PEOPLE WATCH YOU IN REAL TIME?
Hell yeah! Each runner will receive a tracker at the start of the race and all your friends, family and complete strangers can watch live online. Dot watching at it's finest! The tracking link will be made available the day before the event.
WHAT RACE BLING DO YOU GET?
The coveted South Wales 200 Belt Buckle (for finishers only)
Wild Horse 200 Tech T-shirt
South Wales 200 Map Print from Waymarked Art
Wild Horse / Harrier Buff
Harrier Reusable Cup
ENTRY FEE:
The 'eager beaver' cost to enter the South Wales 200 is £425.00, payable upfront via SiEntries . From 1st November 2023 the 'last minute larry' cost to enter the event will rise to £449.00.
What to expect once you sign up –
A friendly welcome to the party (event) email will be sent to the email address you registered with on SiEntries. Be sure to join the super duper Wild Horse 200 Community Group on Facebook and get to know your fellow runners – we promise they won't bite!
The next time you will hear from us (directly) will be in the form of an email 8 weeks before your chosen event, then another email 4 weeks before the event and a final email 2 weeks before the event.
Alas that isn't the final peace of communication – please keep an eye out for a phone call from our Race Director a week before the event is due to take place – don't worry you haven't done anything wrong – it's a peace of mind call to make sure you are ready for the big event!
All runners can access the Runner Manual from our website all year round and will be updated as we get closer to the event.
That's it, we won't bombard you with useless information and we'll see you at the start line!
View the Event Disclaimer / Terms and Conditions.
View the Event Cancellation / Refund Policy.
This event offers the option to purchase XCover, so that participants may be able to get a refund if they are unable to attend due to unforeseen circumstances.
---
what3words: