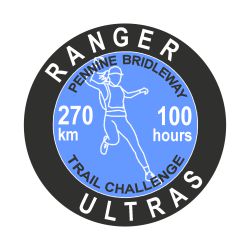 Entries Open
Wednesday 19th April 2023 at 07:00
Entries Close
Friday 5th April 2024
Entries so Far
11 Participants
Entry Fees
£393 affiliated
£395 unaffiliated

Split payment plan:
£200 First installment on entry
£195 Second installment on or before 15th Nov 2023
Contact
Event Organiser - Stu Westfield
To enter you must first Log In or Register your Details with SiEntries.
The Pennine Bridleway PB270 Trail Challenge * Trail running through big-sky scenery * Well defined National Trail with runnable surfaces * Walk-jog participants welcome with generous timings * On course safety team and great indoor venues * 270km in 100hours.
What's included?
* Three indoor on-course checkpoints with hot meals, showers, sleeping space
* Access to your own drop bag at checkpoints and the finish
* quality hostel finish venue with beds, showers, relaxation space, refreshments, home cooked celebratory meal
* Safety Team support at HQ and at regular intervals on-course with water
* Finishers medals and winners trophies
But the clock is always ticking, so you need to manage your race pace and strategy to complete all 270km within 100 hours.
The route is a mixture of fast trails, technical and challenging ascents, taking in The Peak District, West Yorkshire, North Yorkshire moors, finishing in Cumbria. Total ascent is 6628 metres.
The course is run over established trails and rights of way. On some sections of the Pennine Bridleway, we will use defined walkers' alternatives which avoid using roads. For environmental consideration, we don't add any additional signage, but route finding for the majority of the course is very straightforward. We email GPX files to all entries well in advance and during the build up to the race as well as a comprehensive race briefing document.
There will be Ranger Safety Team support at HQ and at regular intervals with water. There is a hot meal, hot drinks, refreshments and sleeping space for athletes at indoor checkpoints and the race finish. Finishers medals and winners' trophies.
ITINERARY
Tuesday 16 April 2024
RACE HQ: Hayfield Cricket Club Pavilion. High Peak, Derbyshire, SK22 2LD
15:00 – 21:00 Race registration, kit check, tracker issue
Pre-Race: For athletes staying over on Tuesday night. Hayfield and the surrounding area have lots of pub-hotel and private b&b options as well as a campsite. The nearest YHA's are in Edale & Castleton. A search on Google will provide plenty of possibilities.
Travel to Hayfield & getting home: See our race information page for lots of travel and race tips.
http://rangerultras.co.uk/index.php/pb270-race-information/
Wednesday 17 April 2024
Please note: No registrations or kit check on Wednesday morning
07:00 Race HQ open for you to deposit your drop bag
08:20 Walk 2 mins to private coach
08:30 Private coach leaves Hayfield promptly to take athletes to the start
09:45 Private coach arrives at race start
10:00 Race start at Middleton Top
Sunday 21 April 2024
14:00 Race finish 100 hour cut-off
START TO CP1 – Middleton Top to Hayfield 59km Ascent 1202m
Access to drop bag at CP1. Hot food. Seats for resting. Max 4 hours in Checkpoint. Athletes must exit Checkpoint 1 by Thursday 08:00
CP1 TO CP2 – Hayfield to Hebden Bridge 75km Ascent 2223m
Access to drop bag at CP2. Hot food. Bunk beds. Max 8 hours in Checkpoint. Athletes must exit Checkpoint 2 by Friday Midday
CP2 TO CP3 – Hebden Bridge to Settle 68km Ascent 1647m
Access to drop bag at CP3. Hot food. Sleeping space. Max 8 hours in Checkpoint. Athletes must exit Checkpoint 3 by: Saturday Midday
CP3 TO FINISH – Settle to Kirkby Stephen 68km Ascent 1556m
Drop bag at finish. Hot food. Comfortable bunkhouse. Max 1 night (incl dinner & breakfast) for finishers up to Saturday night. For finishers on Sunday up to race cut off, short stay in bed / comfortable space. Finish cut-off: Sunday 14:00 (Note: finishers at race cut off on Sunday may choose to stay at hostel on Sunday night by private arrangement with the hostel manager).
TOTALS: 270km / 100 hours / 6628m ascent
WHATS INCLUDED
Ranger Safety Team Support at Checkpoints and on course locations.
On course water locations
Navigation course notes and GPX file
Tea/Coffee/Soft drinks and hot food for all racers at Checkpoints and Race Finish
Finishers Eco-Medals
Cider House Oak Trophies for 1st Male and 1st Female
Fastest finisher trophies in age categories 20-24, 25-49 and over 50's
Finish at comfortable bunkhouse hostel, with hot meal and refreshments.
Bed available for one night for finshers arriving up to Saturday night / early Sunday.
Inside rest space for finishers arriving at the race cut off.
Please read through the following sections on kit, race rules and conditions. They're quite detailed and will answer most FAQ's.
THE KIT – TO BE CARRIED / WORN
Backpack
Waterproof jacket with hood
Insulating Hat and Gloves/Mitts.
Warm layers appropriate for the weather conditions, minimum is long sleeved fleece
Clear un-tinted goggles (eg Bolle safety goggles as a minimum)
Appropriate footwear for trail running.
Hard copy Ordinance Survey type map/s covering the current stage (eg for the race distance: Harvey's Map 1:40K Pennine Bridleway XT40) (note: even if your primary navigation method is mobile phone or GPS, hard copy maps must still be carried)
Navigation Compass (a mobile phone app or watch compass is not acceptable).
GPS handheld until or GPS watch (must be able to show British National Grid coordinates)
Head torch and spare batteries (rechargeable head torch is acceptable. But runners must be confident that the charge will last for the race duration. We recommend runners carry a spare back up head torch. e.g Petzl lite as minimum)
Whistle
Bivvy bag. Recommended minimum Alpkit Hunka or similar. (note: Sol bivvy, foil blanket or polythene bag are not acceptable)
Sleeping mat. Minimum ¾ length. Inflatable or closed cell foam (note: Klymit not acceptable)
Sleeping bag minimum 2 season
Stove and fuel (solid fuel and any home-made types not acceptable)
Primary and back-up method of lighting your stove
Pan and mug (may be part of stove cooking system eg: Jetboil)
Long handled spork
Sufficient fluids and hill food to sustain you between stages.
First aid / blister kit plus personal meds.
Mobile Phone (fully charged).
Optional: Poles
THE KIT – KIT BAG – Max 15kg
Spare dry clothing
Additional personal rations and snacks for the trail
Additional batteries for your headtorch, GPS etc
Power bank, fully charged (we cannot guarantee a power point at CPs to charge your devices)
One roll Kinesio tape
Travelling home clothing
Optional: Spare pair trail running shoes
This is the minimum compulsory kit list, applicable to all competitors. Each runner should carry their own items from the compulsory kit list. Sharing items, one between two etc is not allowed. We do not provide maps or any of the items on the kit list. Participants should review the forecast weather conditions add such items as necessary to keep warm, dry, fed and hydrated whilst on the trail.
* Please read the race cancellation / partial refund options: These are as generous as we can make them while continuing to sustainably offer you the best combination of great value and financially accessible trail running.
View the Event Disclaimer / Terms and Conditions.
View the Event Cancellation / Refund Policy.
This event offers the option to purchase XCover, so that participants may be able to get a refund if they are unable to attend due to unforeseen circumstances.
---
what3words: