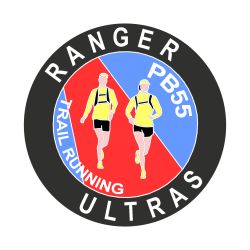 Entries Open
Monday 13th February 2023
Entries Close
Wednesday 13th March 2024
Entries so Far
40 Participants
Entry Fees
£40 affiliated
£42 unaffiliated
Contact
Event Organiser - Stu Westfield
To enter you must first Log In or Register your Details with SiEntries.
Welcome to the Ranger Ultras' PB55
low-key * big-enjoyment * great-value * trail-running *

With a flexible start window and generous timings, you choose the pace and style:
An enjoyable run in the company of friends, or perhaps solo.
Or long, flat-out and feel the challenge as you go for a personal best, fastest time of the day, or course record.
The Course: Pennine Bridleway from historic Hayfield village, south 27.5km out and 27.5km back. The course turn is at car park (Grid ref SK 1120 7248) and will race signed on the approach. A combination of fast trails, challenging ascents and superb Peak District scenery. The PB55 is a great opportunity for runners new to off-road, as well as a great middle-distance trail challenge for experienced athletes. Total ascent is 1711 metres.
The PB55 is a low-key race in the usual style of Ranger Ultras' events. Self-navigating, but straightforward route finding with official Pennine Bridleway finger posts to help you along the way. We will also have our Ranger Ultras' Safety Team support at HQ, and on-course.
ITINERARY ON THE DAY
Saturday 16th March – PB55km Trail Running
08:00
Race HQ open
Race HQ: Hayfield Cricket Pavilion (far side of The Royal Hotel car park), Hayfield, High Peak, SK22 2LD
Note: See our Ranger Ultras PB55 web page for village parking instructions and ideas for local accommodation
08:30 to 10:00
You choose what time to check in at Race HQ between 08:30 and 10:00
Please try to time your arrival to at least 30 minutes of your intended start time
Please bring personal photo identification eg driving licence, identity card
There will be a kit check (all compulsory items to be carried) and race number issue
09:30 to 10:30
You choose your approximate start time between 09:30 and 10:30
Report to race start timekeeper at Race HQ
Your individual start time will be recorded and you may proceed onto the course.
You may, if you wish, start with friends so you can run together.
There will be an aid-station at the Rushup Edge (10km out & 45km return) and the half way turn (27.5km)
Note: For a valid race time, runners must report their race number to the marshal at the course-turn.
On finishing the PB55 back at Race HQ the timekeeper will record your finishing time.
21:00 Cut off time for all PB55 runners to be back at Race HQ
FINISH / RESULTS
Hot drinks and refreshments will be available at HQ for finishers
Finishers medals will be presented at Race HQ
TT staggered start format means that the race winner award will not be certain until the last runner has passed the finish line.
The timekeepers results board will be on view at Race HQ
Full verified results and Winners will be emailed to all participants and published online within 5 days of race completion: Ranger Ultras website & Ranger Ultras Facebook page.
You may, if you wish, wait or pop back to HQ at the end of the day to see the provisional results
Winners trophies will be posted to runners who wish to head home before results are available
WHAT'S INCLUDED?
Ranger Safety Team Support
Navigation notes - also on Ranger Ultras race webpage
GPX file sent to entered runners only
On-course refreshments (water, soft drinks, sweet & savoury snacks) at

9km Rushup Edge
27.5km Race Turn
46km Rushup Edge

At HQ: Tea/Coffee/ Soft drinks, Pizza
Finishers Medals
Trophies for 1st Male and 1st Female
Trophies for Age Cat 18-24, 25-49, 50+
THE KIT (worn or carried)
Race pack / bum bag
Waterproof jacket with hood or additional head covering
Warm mid-layer(s) appropriate for the weather conditions.
Appropriate footwear for trail running.
Hard copy or colour print out of Ordnance Survey type map covering the Race Distance (e.g.: OS Explorer OL1 & OL24, Harveys Maps – Pennine Bridleway). (note: even if your primary navigation method is mobile phone or GPS, hard copy maps must still be carried)
Head torch - Options as follows:

Battery powered head torch with spare batteries carried.
Rechargeable head torch with a spare rechargeable battery
Rechargeable head torch with a separate power bank – the head torch must still be functional while charging.
Rechargeable head torch with a second back up head torch.
Note: A mobile phone torch does not count as a primary or back up and will fail kit check.

Whistle
Emergency bivvy bag, foil or polythene survival bag. (note: foil blanket is not acceptable)
Sufficient fluids and hill food to sustain you for the race.
First aid / blister kit plus personal meds.
Mobile Phone (fully charged). Standard UK network SIM cards only. Definitely not Manx SIM
OPTIONAL: GPS
OPTIONAL: Unbreakable Mug (for drink at Race Turn, we do not use single use disposable plastic cups)
OPTIONAL: Walking poles are allowed
Please note in advance: This is a minimum compulsory kit list, all items applicable to all competitors. There will be a kit check at HQ before the race start. Runners not having the required kit will not be allowed to start. No sharing of any item of kit. The kit list is proportional to the race and has been compiled by outdoor professionals with input from Mountain Rescue. Participants should pre-review the forecast weather conditions add such items as necessary to keep warm, dry, fed and hydrated whilst on the trail.

More race details on: http://rangerultras.co.uk/
* Please read the race cancellation / partial refund options: These are as generous as we can make them while continuing to sustainably offer you the best combination of great value and financially accessible trail running.
View the Event Disclaimer / Terms and Conditions.
View the Event Cancellation / Refund Policy.
This event offers the option to purchase XCover, so that participants may be able to get a refund if they are unable to attend due to unforeseen circumstances.
---
what3words: